Inhale and exhale. Smart Air Purifier Purelle removes allergens, pollen and even the finest dust from your house

Where else should you breathe clean and fresh air other than in a place where you spend most of your time - your home!
Introducing the AIRVERSA Smart Air Purifier Purelle, smart purifier working on the principle of three-stage air filtration (pre-filter, H13 HEPA filter, carbon filter) which removes up to 99.97% of small particles such as viruses, bacteria, animal hair, dust, allergens, gases.
Thanks to the carbon filter it can also absorb toxic formaldehyde released from new furniture, carpets or plastics. A set of filters is included with the product .
Clean air delivery rate (CADR) of Purelle is 221 m3/h. Despite its high effectivity, the Purelle air purifier is an incredibly quiet companion. Max. noise is 53 dB and only about 23 dB in sleep mode.
It's the first ever air purifier for Apple HomeKit using THREAD technology. This technology uses the latest wireless protocol for the smart home. Automise Purelle through the native Sleekpoint app, or control it with your voice through your favorite assistant. The LED display also keeps you informed of the current air quality.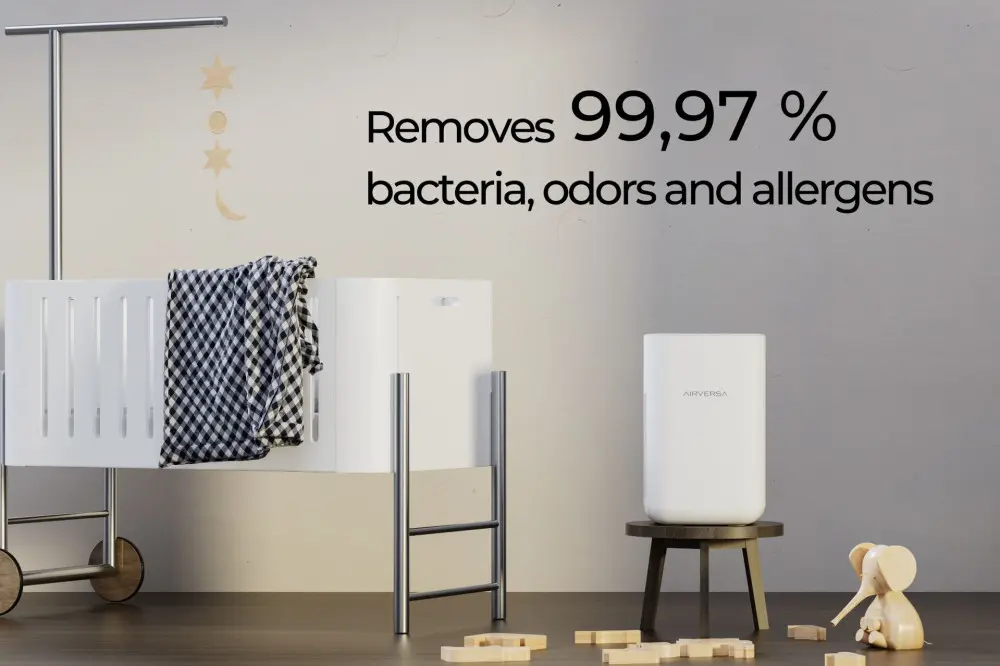 Purelle is the first purifier to support THREAD technology
THREAD technology uses the latest wireless protocol to create a standalone wireless network designed for smart homes. With each additional THREAD-enabled smart device the network becomes more robust and secure. Unlike Wi-Fi or Bluetooth the network does not get unnecessarily overwhelmed by unwanted devices. Your smart home therefore operates on a "clean" network without unnecessary interference. You can read more about THREAD technology here.

Download the Sleekpoint app and enjoy the most of all its features
Switch on the cleaner with the app, choose the cleaning intensity
Set schedules
Add devices into group based on room type
Check status of your filters
Control via Home app (iOS)
For control outside of the home you need to have a Home Center (HomePod 2nd Generation, HomePod mini or Apple TV 2021 or later)

Technical specifications
Dimensions 220 x 220 x 345 mm
Weight. 2,96 kg
HEPA level E13
Power 24W
CADR 221 m³/h
Room coverage 28 m²
Touch screen control panel
5 levels of fan speed
Very quiet sleep mode by 23 dB
Child lock
Apple Homekit
Sleekpoint app
THREAD technology
What do the experts say about the purifier? Check out the reviews of this product
YouTube channel of Shane Whatley
YouTube channel Adam's Tech Life
YouTube channel HomeKit News and Reviews
YouTube channel The Brad Lloyd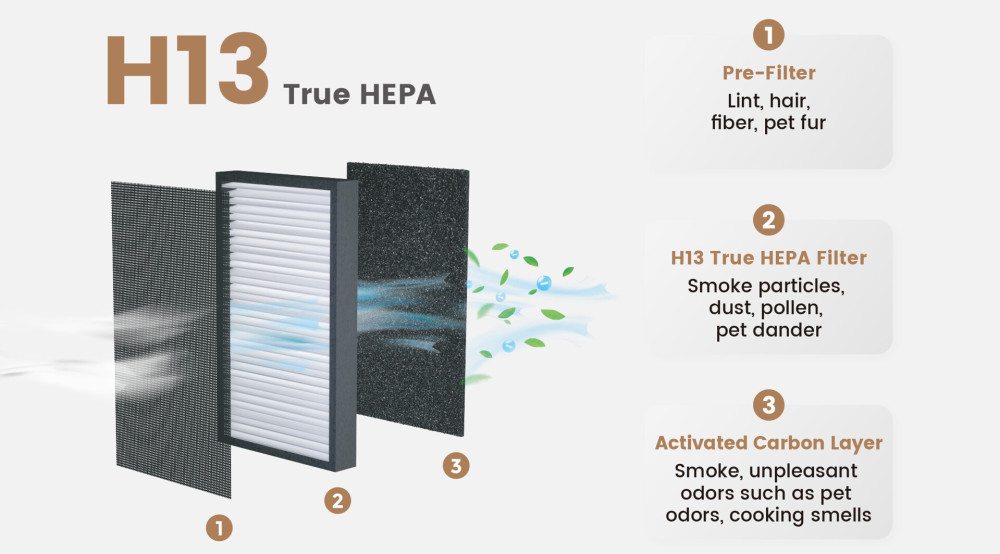 Additional information
One set of filters for three-stage air filtration is included with the product (pre-filter, H13 HEPA filter, carbon filter). The lifespan of the set of filters depends on the dustiness of the environment and the frequency of use, the average lifespan of the filters is 3000 hours. Replacement filters can be purchased in our e-shop.
Do not operate the Purelle with a humidifier nearby, as the resultant water particles could cause damage to the Air Quality Sensor. This air purifier is not intended for use in bathroom, laundry areas, and similar moist indoor locations. Do not operate in wet or moist conditions. Keep dry.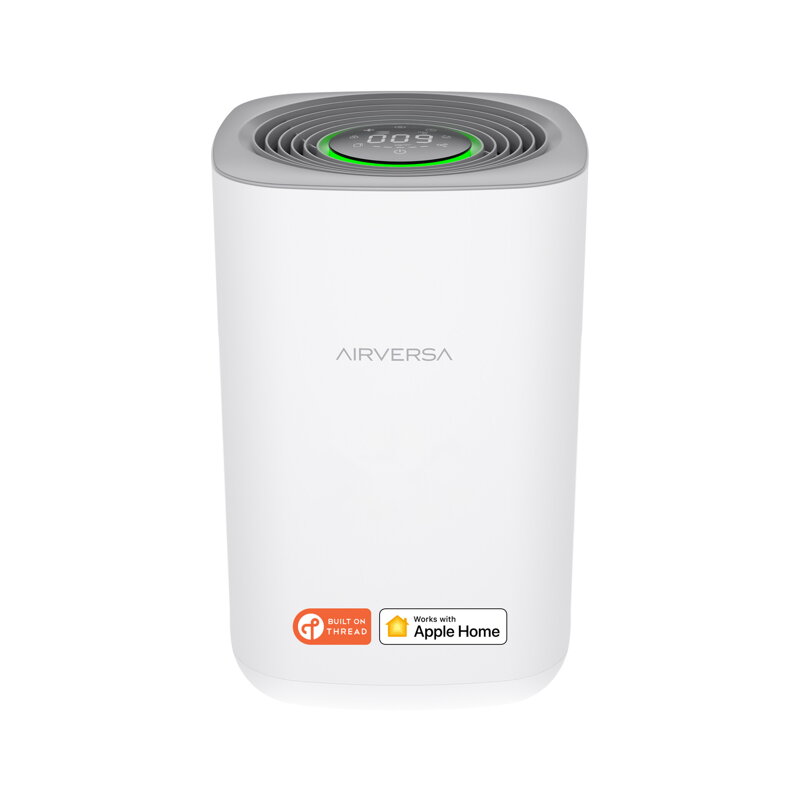 AIRVERSA Smart Air Purifier Purelle AP2
199,99 €
165,28 € excl. VAT