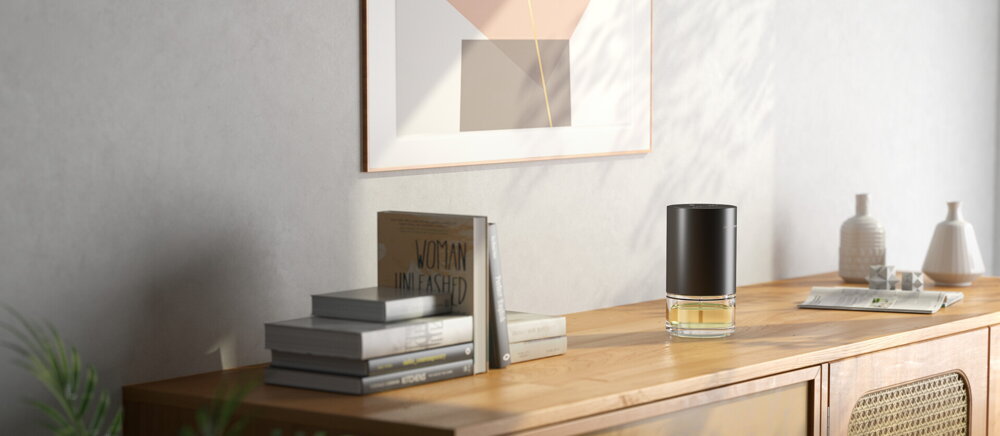 Aroma diffuser without water and heat
The Scenta non-buffering aroma diffuser uses the latest cold diffusion technology and converts essential oil into nano vapour without the use of heat or water.
Unlike ultrasonic diffusers, nebulizing diffusers do not use water to create a mist and thus do not increase the humidity level in the room. This also makes the nebulizing aroma diffuser more hygienic.
The diffuser can easily scent rooms up to 50 m². You can select 3 mist modes on the colour touchscreen and set the timer for 1, 2 or 3 hours. The ambient lighting of the aroma diffuser at the bottom allows you to select 3 effect modes and 7 colours to create the perfect evening atmosphere.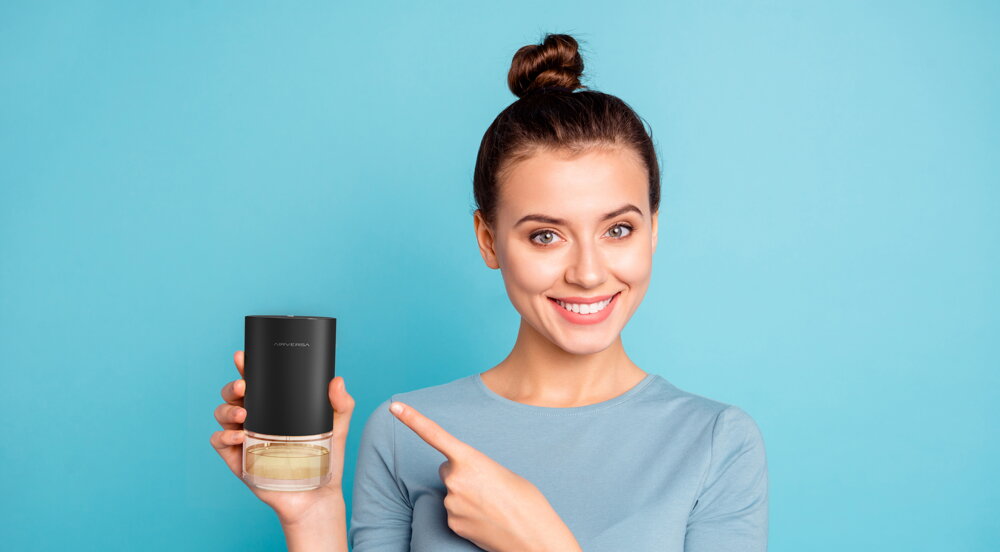 You can also use it in the car
In the office during meetings, in the living room while watching TV, in the bedroom while relaxing, in the car while travelling or simply anywhere you want to smell your favourite fragrance and freshen air.
Thanks to its compact size you can keep the nebuliser close at hand at all times. Its battery life is up to 36 hours. When the battery completely discharges, simply charge it anywhere using the USB C cable. It also features 45° spill protection.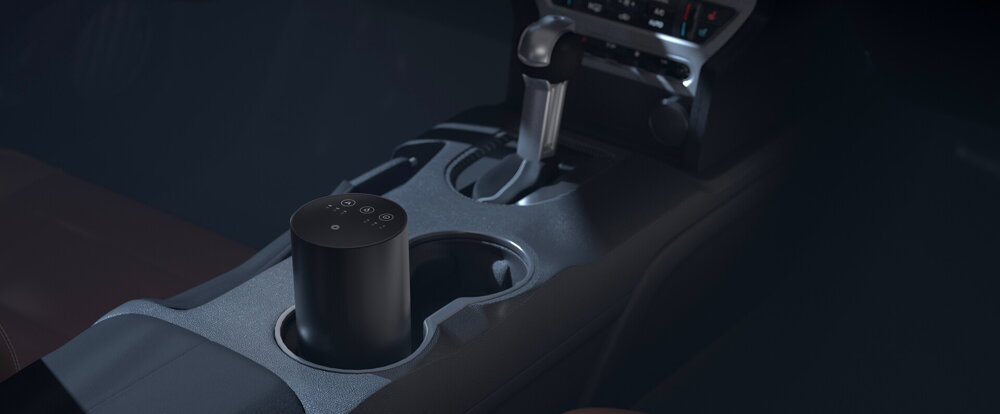 Use your favourite fragrance
We recommend using 100% pure esential oils. You can put the essential oil bottle directly into the diffuser or pour it into the bottom part. It gives you the freedom to choose from a wide range of scents to calm, relax or refresh in a variety of situations. We recommend the following essential oils.
Using them with essential oils can help improve unpleasant odours, freshen air in your environment and create relaxing atmosphere.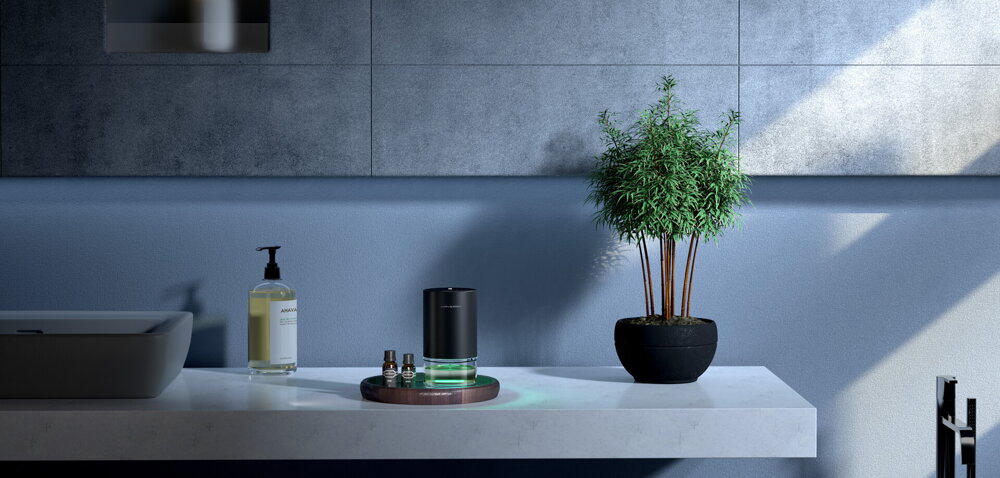 Technical parameters
Dimensions 70 x 70 x 128 mm
Weight 400 g
100 ml oil tank
Latest cold diffusion technology
Works without the use of water - creates the fragrance mist directly from the fragrance oil
3 mist release modes
1, 2 and 3 hour timer
45° spill protection
Easy maintenance and essential oil change
Colour touch screen
3 effects modes of ambient lightning - breathing/flowing/constant
7 colors of ambient lightning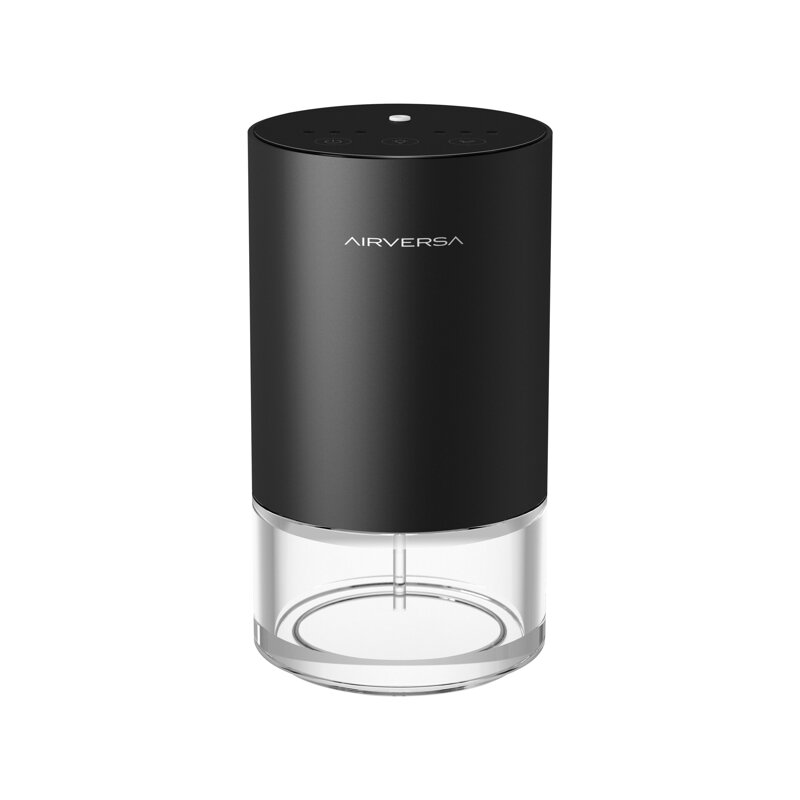 AIRVERSA Nebulizing aroma diffuser Scenta AN2
59,99 €
49,58 € excl. VAT